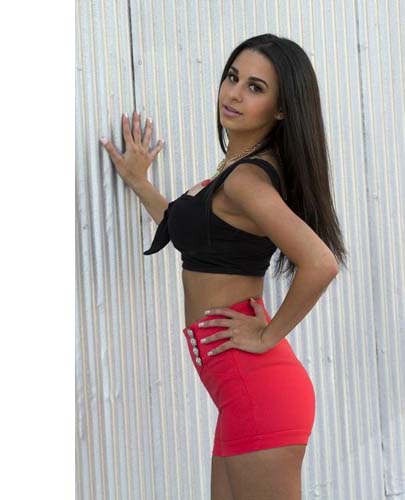 Lauren Parfidio has been singing since the tender age of three, when she would ask her parents to play "The Wizard of Oz" video so that she could sing "Follow the Yellow Brick Road". At the age of 13, she knew singing was her passion and began taking vocal lessons.

At fourteen, Lauren landed a leading role in her school's rendition of "Godspell," marking her first on stage vocal solo. The power and beauty in this young girl's voice caught everyone's attention and she was asked to sing "Wind Beneath my Wings" at her eighth grade graduation, where she received a standing ovation.

In the spring of 2003, Lauren was accepted in to Talent Unlimited High School in Manhattan; she was one of only twenty-three accepted across New York's five boroughs. Soon after, she won the audition for Young People's Chorus and performed with them at various locations across Manhattan including Carnegie Hall, The Today Show, and the Waldorf Astoria. During these high school years, Lauren began pursuing her career as a solo artist by recording original songs, working with producer/writer Drew Ferrante (Jesse McCartney).

Lauren's exuberant personality and radiant talent were clear to all those who had seen her perform. At nineteen, she started singing with The Marinos Band Organization's "Juicy", one of the hottest cover bands in Atlantic City, NJ, performing at venues such as Foxwoods, Bally's, Tropicana, Golden Nugget, Resorts and the Trump Marina.

Lauren now fronts the Marinos Band Organization's, "Jagged" and her new "Lauren Parfidio Trio". They have performed in 2014 at Tropicana, Resorts and Bally's Casino in Atlantic City.