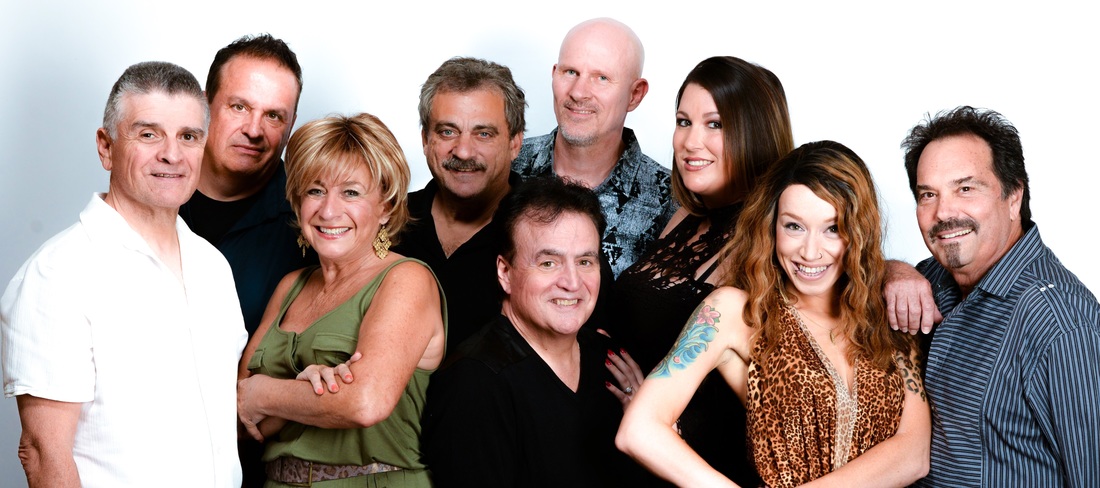 Juicy
Juicy is the Marinos Band Organization's lead act.
Performing as a 2 to 9 piece female fronted band, Juicy is a high energy act that has been wowing audiences everywhere on the East Coast Circuit. The Tropicana Casino in Atlantic City signed them to perform for three years as their house band in the center piece Tiffany Lounge at its high point. During the 2016 year, Juicy performed at over 250 functions in concerts, hotels, night clubs, weddings and casinos throughout New Jersey, Pennsylvania, Connecticut and Delaware.

Based out of the southern NJ area, this group of talented musicians and singers appeals to a vast audience. Whether the crowd is young or old or whether they're dancing or just watching, Juicy is always entertaining with high energy excitement and performing the music everyone wants to hear. Juicy can reduce to two pieces for smaller venue or up to 9 pieces. And always, the act's personalities are still their strong point with members usually getting everyone involved in the party.

With one of the strongest, most versatile and polished shows in the business, Juicy performs a sound that makes them a true class act with a show, party and dance repertoire that ranges from 1960's to current 2017.


---