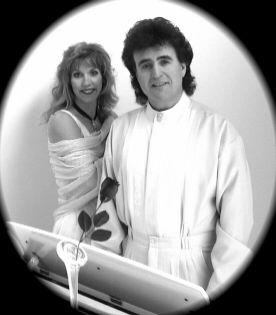 A Tribute to Fleetwood Mac
________________________________________________________________________________________________________________
Since the resurgence of the popular band Fleetwood Mac, people have been flocking to see the tribute band
Gypsy
.
Gypsy
has been performing over the last few years throughout the country spellbinding audiences with their dead-on tribute and fantastic costumes.
Gypsy Repertoire
​
Kathy Uhlenbrock as Stevie Nicks has crowds believing she is the real thing. Her vocals and look are almost an exact replica of the enchanting Miss Nicks. In fact, many of Kathy's stage costumes were actually worn by Stevie herself in various videos and tours.Amy Rotella has the look and exact sound of Christy McVie complete with an English accent and keyboard skills to wow every audience.Rick Marino as Lindsey Buckingham is as haunting as ever.Buz Marino's costuming and superior drumming have people imagining Mick Fleetwood is in the show.And of course John McVie is captured by Dave Marino's bass.
Gypsy
captures the same mystical, gothic effect that Fleetwood Mac had during their enormously popular run in the late 70's and 80's. As well as
The
Dance Tour
, one of the most successful tours of the past 15 years. Fleetwood Mac's, On With The Show, the 2014, 2015 tour also sold out around the world.
And now, a new global tour, planned for 2018, will keep audience mesmerized with the original "Rumours" lineup.Seeing
Gypsy
, with all of their enchanted vocal harmonies and musical interpretations, makes one long for the days of Stevie and Lindsey capturing your hearts.